If you're looking for a balance of strength, transparency, and economy you may want to consider Styrolux for your next modeling project.
Styrolux is a Styrene-Butadiene Block Copolymer (SBC) with several different polymer blends that each have added benefits and disadvantages depending on what you need to model. Types of Stryrolux include: General Purpose Polystyrene (GPPS), Styrene-Methylmeth Acrylate (SMMA), High Impact Polystyrene (HIPS), Stryrene-Acrylonitrite (SAN), and Polypropylene (PP).
With blends in GPPS, Styrolux is designed for improved performance. Styrolux can improve compatibility and properties of polystyrene and commingled recycle stream.
There are many advantages to Styrolux. Firstly, there is consistency in lot to lot, because of the batch process. Because of this we know how the Styrolux will perform and are able to accurately predict how its behavior will be.
With lower gels there is improved thermostability, with a higher melt flow. Compared to 3G 55, Styrolux has superior toughness. And, there is no zinc stearate.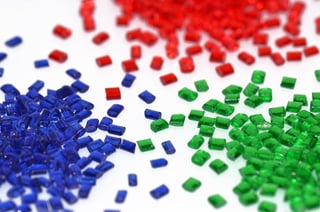 Clear SBC has a combination of clarity and toughness, and rigidity can be increased by blending the copolymers with GPPS. It's easy to process and has good breathability.
But, if you are blending with GPPS, there will be a decrease in clarity. SBC also has poor ESCR for food containers, but this can be eliminated by coextruding w/ PETG.
For the clear and tough thermoplastic resin process, there are some considerations to take into mind. The melt temperature is 450 degree fahrenheit maximum with a mold temperature of 60 to 80 degrees.
The screw plasticizing type injection molder is more desirable than a plunger type molder. Generally, there is no need to dry resin. But you may run into a couple common problems: there may be warpage, black speck, milky streaks, plate-out, or part-sticking.
Overall, and depending on your needs, Styrolux may be a perfect match for you.