Are you in search of an injection molding company but stuck on where you should start looking? Once you choose a company to work with, you are likely to stay with them for all your future needs as well so it is important to find a reputable, trustworthy company. Here are some questions you should ask before you choose the company to work with.
Will your team be there to support me?
You want to ensure they have good customer service and communicate your project status. You will also want to know their appropriate team members will keep things running smoothly, on time and within your budget. Knowing they will keep everything on track and communicate with you every step of the way will keep your mind at ease.
Who have you worked with before and what work have you done?
Take a look at their portfolio to see the work they have done. If they are high quality, chances are, they have worked with established companies. Researching who they've worked with and what they've done will indicate whether quality is of high importance to them.
Do you follow globally recognized quality standards?
Is the company you are considering certified? This certification is completed by an unbiased auditing company. Does the company follow the ISO 9001:2008 management system? If they produce automotive-related products, do they follow ISO/TS 16949:2009? If they have an environmental emphasis, do they follow ISO 14001:2004?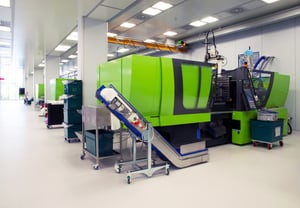 Do they have good reviews?
If you don't know anyone personally who has chose the company, check their Facebook page, LinkedIn, or their website testimonials for reviews.
Will you be able to trust them with your project and possibly future projects?
Chances are, if you choose this company for one project, if you like them you'll stick with them. Don't just think short-term. Ask yourself if you'd be able to trust them for all your projects, or if you feel the loyalty would end as soon as the project does. Trust your gut above all else.
We know this can be quite a daunting task; however, it is a smart idea to do your research. You'll be glad you did. Since we've given you the right questions to ask before choosing an injection molder, you can be sure to make the right decision for you and your projects.
At Pleasant Precision, Inc. employs a team of highly skilled associates who specialize in Pre-production and Production Quality Systems. We perform to some of the tightest tolerances in the plastics industry. For more on who we are, check out our injection molding page today.