On a surface level, injection molding might seem like a simple process. The idea of it is. The process itself is a little more complex. Within the actual process of injection molding, there is a intricate system of efficiency and cost-effectiveness.
Round Mate® is a tool designed to make the most of that intricate injection molding system. With Round Mate®, normal manufacturing hours can be reduced up to 35 percent. And it also reduces mold cost by the same percentage. As if that wasn't enough, the simple mold setup allows for it to be changed over in just 10 minutes.
Here, we go over some of the detailed engineering within the Round Mate® that allows it be an efficient and advantageous tool.
Standard Master Frames and Inserts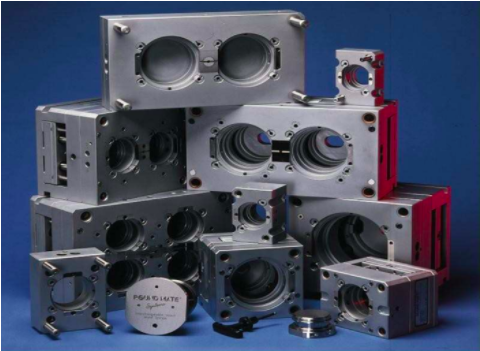 These systems can be vertically expandable, so molds can be transferred from a single position to a multi-position to grow your production.
Like most Round Mate® Systems, these also guarantee cost savings by reducing design time,
moldmaking hours, repair costs, inventory, and material costs. The insert changeover time is a mere 10 minutes.
3-Plate Master Frame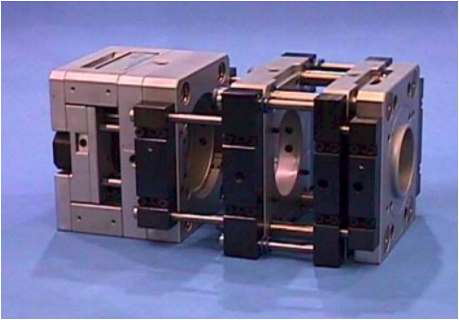 These 3-Plate Master Frames are an efficient way to get multiple gates into a part. The center puller ring design allows flexibility for gating locations, and so the puller works without the cost of you producing puller pins.
The master frame also features self contained bars that allow all three plate components to be housed outside of the base, allowing faster adjustments to the plate separations. In addition, it conveniently uses standard Round Mate inserts.
Micro Series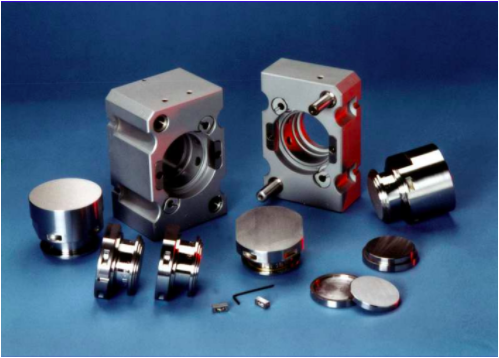 The Interchangeable Insert Micro Molding System is specifically designed for many varieties of low tonnage presses.
The Micro Series is yet another tool that features time-saving capabilities. This series features a built-in water cooling jacket for balanced cooling, jacket cleaning convenience, and reduced design time.
Unscrewing Master Frame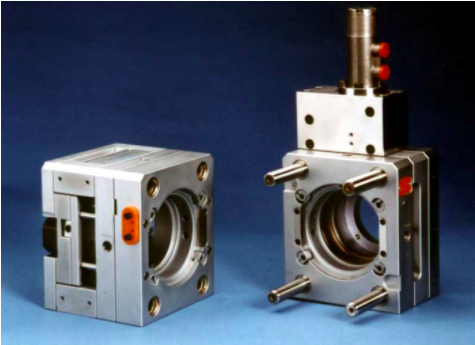 The inserts for the Unscrewing Master Frame are conveniently interchangeable with any Round Mate® Unscrewing System.
This unscrewing assembly is a modular option to the standard master frame, allowing for expandability from a standard to an unscrewing mold. Insert back up plates are custom made to allow flexibility in mold designs, once again, saving time and energy.
Time and cost are two things everyone loves to save, especially those in the plastic molding industry. Not only does it help you be more efficient, but it helps your company improve, giving it the time and capacity it needs to strive for excellence.
To find out more about Round Mate® Systems and how they are engineered, be sure to follow the link. As premier plastic molders, Team PPI is here to help you learn efficiency and effectiveness.