Pleasant Precision, Inc. is pleased to announce the new High Five Award!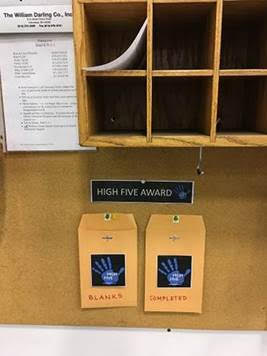 Beginning November 1, 2018 employees are encouraged to recognize their coworkers with a shout-out of thanks for special things they may have done to be a team player. Maybe they agreed to cover your hours or went out of their way to help when you needed it. Perhaps they offered words of support during a difficult time, or did something helpful without being asked. It could be just having a "can-do" attitude or doing consistent quality work, or maybe handling a tricky situation with grace.
No matter what it was, simply fill out a High Five Award form (found at the Information Station in Molding, and underneath the mailboxes in Tooling) and return it to the empty enveloped labeled "completed."
These High Fives will be compiled and published for all to see! There might even be an occasional award.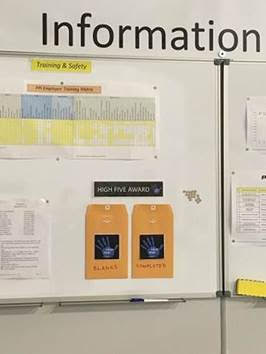 Don't worry, YOU are eligible too! Just always look for things you can do that cultivate a positive culture here at PPI.